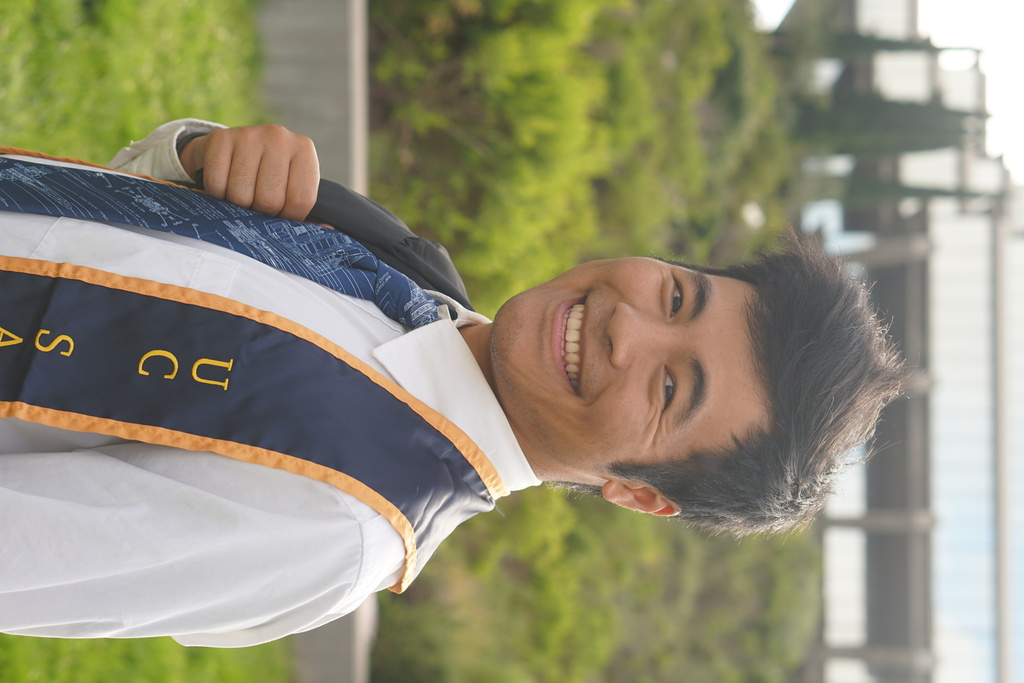 Student leadership is a key component of building equitable, accessible computer science education. Ryan Lay, a recent graduate from UC San Diego, has been volunteering as an educator and advocate to make computer science skills more equitable for underserved students in San Diego.
Tell us about your background. How did you get involved in computer science?
The hardest opportunities to take are the ones you don't see. For a rural school, it's nearly impossible to know what you're missing. Growing up in the town of Julian, it wasn't until I was in summer camp that I truly learned how much of a gap there was between the small and large school experience – and I realized that I didn't have to wait for opportunities to come if I made my own. With help from my family, friends, and faculty, we brought together a FIRST robotics team, launching the beginning of my computer science journey. Hot off the steam from starting a team, I eventually made my way to my first computer coding class, free Massive Open Online Courses (MOOCs) such as EdX and Codecademy. However, it wasn't all sunshine and rainbows as I struggled to maintain the discipline to continue these courses. It just felt ... aimless. It wasn't until I was a senior in high school that I would actually complete a computer science class through a dual-enrollment course.
How did you decide you wanted to study computer science?
I grew up following the stories of Anakin Skywalker and Tony Stark but it wasn't just the gripping story that had me enchanted, it was the immersion and imagination of the worlds they lived in that had me invested--so when it came to deciding what I wanted to be when I grew up, I knew nothing would be more fitting than making fiction into non-fiction. I was going to be an engineer.
Four years later, I'm proud to say I've finished my B.S. in Computer Science Engineering at UC San Diego. My degree is a testament to the work I've done to pass the academic filter – coming from a rural background, it was a struggle just to get to the starting line. Simply claiming that you'd pursue a major may be a first step to get to the line, but there are still a series of educational and mental steps to make on the way there. One of the most common remarks I hear about computer science is "computer science is a good major, it's tough but you make a lot of money" followed by "I wish I could've done that." For a field that offers digital literacy, problem-solving skills, and career opportunities, it shouldn't be as inaccessible to go from that initial interest in computer science to solving problems with computer science.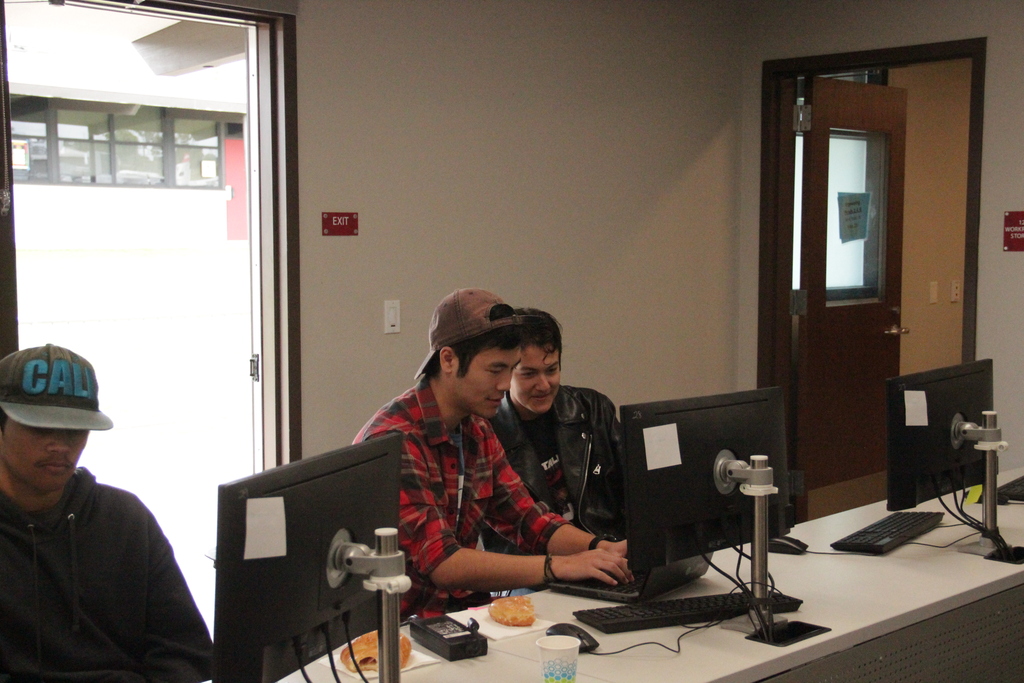 Can you describe the work you've been doing in the computer science advocacy space?
My very first (and most formative) outreach experience was recruiting for the newly founded ET Brigade, a FIRST Tech Challenge team. I eventually found my home in CS foreach, a student organization at UC San Diego which had three branches: TritonHacks, a high school hackathon; Curriculum, custom workshops varying from review to exploratory; and Early Start, a fellowship program. Starting off as a content writer for the online TritonHacks 2021, I wrote a web "starter kit," essentially a tutorial to build a barebones hackathon project, and would go on to mentor and tutor roughly a dozen students. The following year, I served as TritonHacks 2022 Director, responsible for bringing the online event to in-person after the pandemic. In my final year, I stepped up and became president of CS foreach, working to strengthen the structure of the organization, lead a rebranding, increase publicity and its network, and advise on TritonHacks 2023. Today, I'm bouncing between different projects and roles as a computer science educator. I'm a Research and Development Engineer working at SCCN, in a lab that works at the intersection of VR and CS education; a guest robotics/computing instructor at the Monarch School; an advisor to CS foreach; an advisor at BAYCSC; and a Curriculum Developer and Instructor at Code With Her, a local non-profit. I intend to continue working in computer science advocacy for the majority of my career.
What is the value of computer science education for all students?
While CS offers many career opportunities, I found greater value in its universal applicability to our lives. To me, computer science is as fundamental as math and literature, being used in every domain I could think of from finance to health, science to art, and entertainment to education. If there's a problem, CS finds a way to make it more efficient, more accessible, and more innovative. Unlike previous eras, the information age has made knowledge available at the tip of your fingertips – and who wouldn't want a piece of that pie?
However, as Uncle Ben says, "with great power, comes great responsibility." In the increasingly digital age where everybody has access to these platforms, it's not difficult to see how AI ethics come into play and generative art and large language models can be used for malicious intentions – and those are just the mainstream ones. In an age of rampant misinformation, understanding computer science is a good first step to appreciating what's possible and building a healthy skepticism of the internet. In the same way that you shouldn't be a lawyer to understand your legal rights, you shouldn't have to be a software engineer to understand your digital life.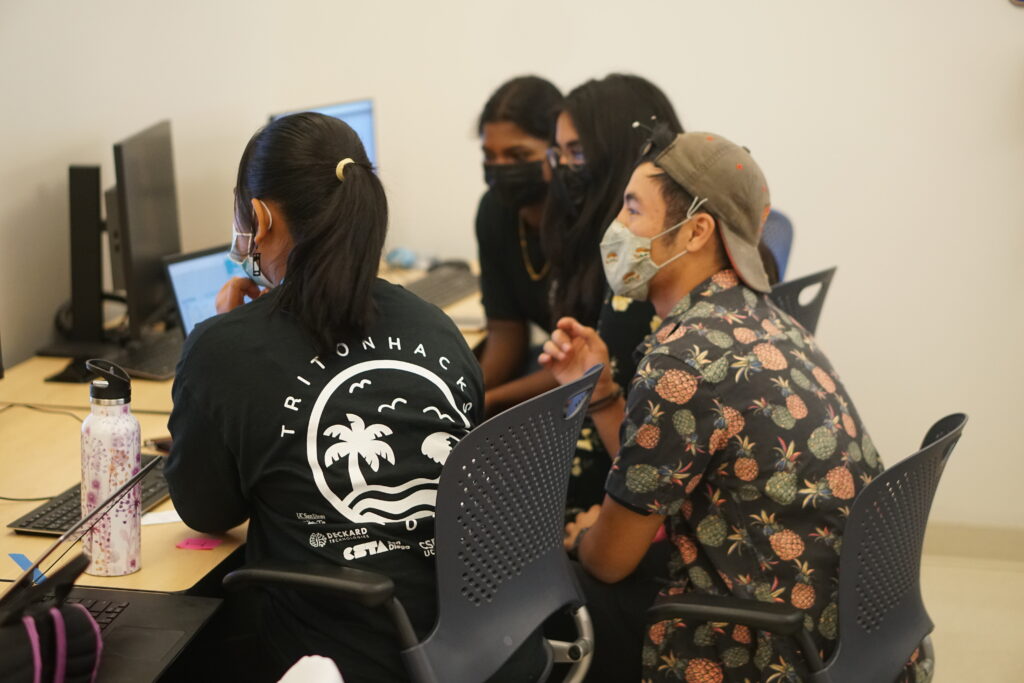 What advice do you have for students hoping to learn computer science?
At the UCSD Computer Science and Engineering Department, every undergraduate student learns the idea of "start early, start often." I think the part that I took away the most was the "start often" half of that saying. In order to "start often," you have to be doing something new, seeing how it ends up and then starting again. You don't always have to see a new project all the way through to the end, what matters is that you're starting. This continual cycle of getting back up and starting again leaves no room for perfectionism because perfection isn't a destination, it's a consequence of trial and error. I had started learning how to code 4 times before I finally was able to write my first program. I had applied 5 times to become a computer science tutor and didn't even make it to the interview stage. It took me nearly 50 internship applications before I received my first interview. Failures happen for reasons that are both in and out of your control. The most important thing we can control is whether to start again or to start something different.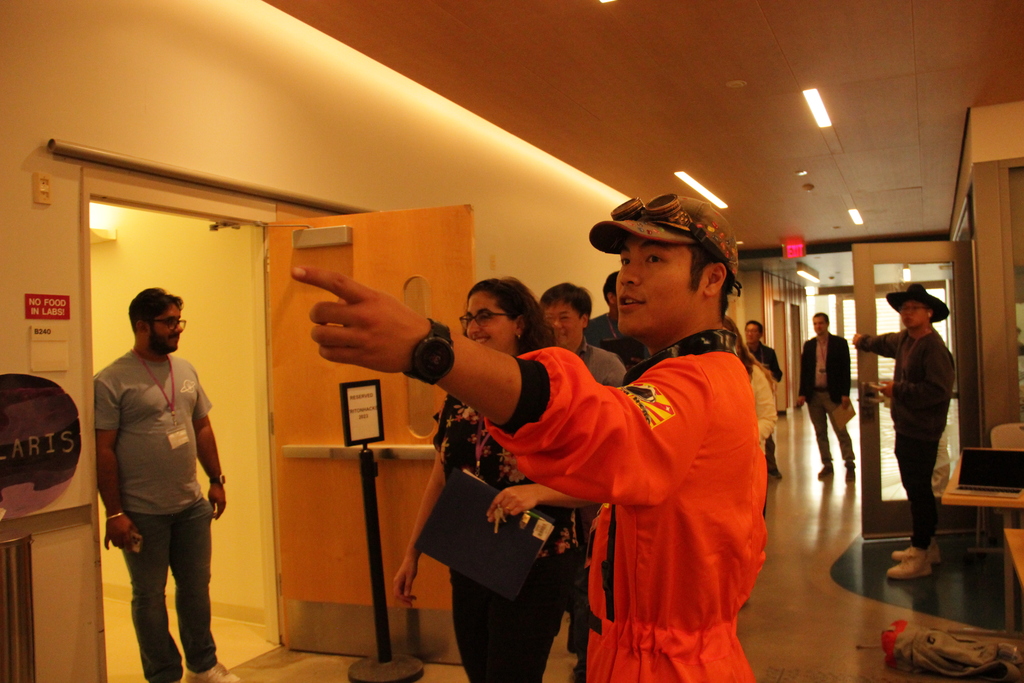 Anything else you'd like to share with us?
Even though my story is that of a student that has wanted nothing more than to become a maker and engineer, the computational thinking and lessons I've learned from my journey are not exclusive to just engineering. The digital literacy and problem-solving skills I've learned extend beyond just CS. These are all strategies and skills that are baked into the way that computer scientists and software engineers approach building applications and robots, but they shouldn't be exclusive to engineers. I invest in computer science education not just because it's rewarding to teach but because I find nothing more rewarding than empowering people to seize control of their own lives.