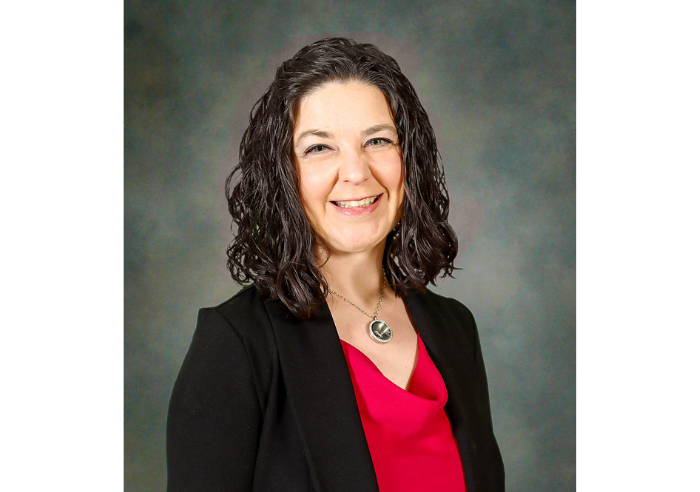 As we enter the digital age, it's especially important that every student – regardless of gender, race, or income level, has access to high-quality computer science education. California Department of Education Computer Science Coordinator Katherine Goyette understands these intersections between access and opportunity in computer science, and is working on building a future where all students have the tools they need to succeed in a CS first world. Read on to learn more about her background, role, and passion for equity in the classroom.
Tell us about your background. How did you get introduced to computer science?
Ever since I was a child I have been interested in how emerging technologies work and can be leveraged for both practical and artistic purposes. In the mid 1980s my father bought a Macintosh personal computer and I began creating turtle graphics using logo programming. Offering computer coding for kids wasn't as common in the K-12 space at that time, but curiosity and passion led my learning as the years passed, whether it was through building a website on my own time or upgrading the hardware components in my laptop. When I later entered the public education space, I continually sought out ways to embed CS education equitably into the school systems in my sphere of influence.
Tell us about your work in the computer science education space.
Currently I am the Computer Science Coordinator for California. I continually seek out the voices and perspectives of educators, families, students, and communities from across the state, so that I may provide guidance and support that celebrates variability and builds upon the unique strengths and assets of each region, district, and school. It is by building the capacities of those we serve that we can create sustainable progress in CS education equity that is tailored to the identities of our students, families, and communities.
Why is CS education equity important to you?
Prior to my role at the California Department of Education, the majority of the students I served as a classroom teacher and administrator were the children of migrant farmworkers. Statistically, these students are in subgroups that are far less likely to have access to computer science education than other populations across the state. In order to best serve the needs of our diverse state, we must create CS opportunities for students who have historically been underrepresented. By ensuring widespread access to computer science education in California, we build our students' skills in evaluating technologies with a lens of equity in the classroom, identifying and investigating potential algorithmic biases, and utilizing computing for social justice.
What is ethical computing and why is it important to teach?
It is vital that we create CS opportunities for students in a way that teaches them to be critical consumers and ethical creators of computing technologies. Technology is a tool that can promote social justice and positively impact society. However, it also has the potential to be used nefariously. Our students must learn to understand that AI may provide incorrect information, algorithms may have bias, and it is our responsibility as humans to control and monitor computing devices, to promote a healthy use of computing technologies for the benefit of humanity.
What is the value of computer science education for all students?
As California's state board adopted standards documents indicate, computer science is to be considered a core subject for grades K12, and guaranteed as an opportunity for all students. Computer science contains foundational concepts that support a well-rounded education for all, which goes far beyond coding. As students engage in CS education, they learn how computing systems work together, analyze and evaluate data, consider benefits and security challenges of online spaces, and participate in program planning and troubleshoot errors in code. These concepts prepare students to actively participate in our digitally connected world as resourceful, knowledgeable, ethical citizens.

To learn more about the work that the California Department of Education is doing to make CS a priority, read about the Computer Science Content Standards Development.