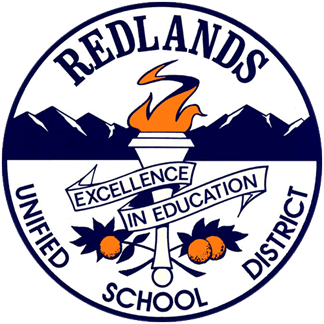 Having grown up in India, Deepika Srivastava was exposed to computer science (CS) at school daily from the time she was in sixth grade. Once she became an educator in adulthood, Deepika made it her mission to ensure that every student has an opportunity to learn CS.
Now serving as the STEAM and Innovation Coordinator at Redlands Unified School District, Deepika conceptualizes, plans, develops, and coordinates K-12 STEM programs, which include computing at every grade level. Read on to learn more about Deepika's journey into the CS field, why she believes CS education for all students is so important, and how she's made that a reality in her school district.

How did you get involved in STEAM/computer science education?
As an educator, I have taught math, AP Physics, and Computer Science at the middle and high school level. I have a Master of Science degree in Educational Administration, Administrative Services Credential, Single Subject Teaching Credential in Math, Physics, Chemistry, Introductory Science, and over 25 years of professional experience in the U.S. and India.
Why is CS education equity important to you?
My identity as an educator is a unique fusion of my personal and professional experiences spread across India and the U.S. My experiences have not only shaped my personality, but also my career aspirations. When I started as an educator in the U.S. in 2010, I realized that 38 years ago, in India, I had the opportunity to learn CS at my school as a sixth grader every day. Fast forward to teaching in the most developed country, and we still don't offer CS at every grade level. While some children are coding in Scratch, programming LEGO robots, and designing holiday ornaments using RaspberryPi, Micro:bit, and Arduino, most school districts do not even offer CS at every school. Equity and access in CS have been my driving forces — to ensure that every student has an opportunity to learn CS at every grade and every school.
According to Code.org, 42,969 CS students graduated into the workforce last year, in contrast to 486,686 current open computing jobs nationwide. Equitable access to CS education addresses the biggest challenge that exists for educators: how do we best prepare our students for this unknown future? CS education provides an entry point for all students, and we firmly believe that success in STEM is critical for personal and community economic advancement, especially for underrepresented students.
Can you describe your role at Redlands Unified?
I am currently working as the STEAM & Innovation Coordinator at Redlands Unified School District. In this role, my responsibilities include conceptualizing, planning, developing, and coordinating K-12 STEM programs to ensure student achievement for the entire spectrum of student needs and strengths. It has been my goal to integrate digital tools and best practices into the curriculum; collaborate with community partners to improve student outcomes; conduct teacher training; and close the opportunity gap for historically underrepresented minorities, with a focus on girls, English language learners, and students with disabilities.
Can you tell us about the CS education opportunities that Redlands Unified offers, and why offering a CS curriculum is so important?
The K-12 Computer Science pathway is rooted in Redlands Unified School District 2025 Vision and envisions a student-centric learning environment that will expose students to a multitude of educational and job opportunities that await them. The K-12 pathway is based on research that learning to code makes concepts and standards more tangible, and helps students develop pattern and structure awareness. It aims to challenge the barriers that exist in CS for historically underrepresented students and includes the following program elements, among others:
K-5 coding across curriculum using Scratch, Code.org, Dash N Dot from Wonderworkshop and LEGO Robotics
6-10 grade math using C-STEM program from University of California, Davis
AP Computer Science Principles and AP Computer Science A courses at every high school
Girls Who Code Clubs at elementary, middle, and high schools
Summer STEM Academy: Summer Tech Trek for middle school girls
Engineering Academy and Summer Robotics Academy in collaboration with University of California, Riverside
Summer C-STEM Camp in partnership with UCDavis
Summer AI camp in collaboration with University of California, Riverside
What is your vision for CS and STEAM education in your school district?
Our vision for CS and STEAM is rooted in RUSD 2025, RUSD's multi-year vision and centers around academic excellence and providing enhanced education. We firmly believe that coding fosters mathematical skills and competencies that go beyond computational skills, and are developed through genuine learning environments and problem-solving situations. Coding prepares students for 21st century careers by developing innovative thinking and rigor, and igniting a passion for problem solving.
RUSD school attendance, engagement, and performance data reveals that accelerating learning through innovative, hands-on exploratory experiences will be paramount to closing the achievement gap. To this effect, RUSD in collaboration with UC Davis CSTEM Center is engaging in an innovative approach systemwide to increase math engagement and achievement by integrating coding and robotics into math instruction, while maintaining focus on the California Common Core State standards. Teaching math with computer programming will give mathematical concepts context and relevance while still requiring the same level of rigor as traditional mathematics instruction. CSTEM will bring to life abstract math standards that students tend to struggle with in a non-evaluative setting, and cognitively engage and challenge students in a math classroom while alleviating anxiety.
Integrating computer programming across curriculum and offering STEAM courses will further students' logical and critical thinking skills. Redlands Unified School District has partnered with the University of California, Riverside, University of California, Davis, University of Redlands, PLTW, CSfor All, CSforCA, LEGO Education, Esri, and other community partners to create a K-12 STEAM & Computer Science pathway, so all students have the opportunity to learn computer science integrated across curriculum at school, extended day learning, summer academy, and online learning programs. Our short-term goal is to engage students with STEAM and CS socially, effectively, and cognitively, and build capacity with ongoing teacher professional development. RUSD is focused on empowering students' actions and voices, building capacity, and deliberately creating mentoring opportunities for our teachers, counselors, and administrators. All of these steps will push us closer to achieving our long-term goal: closing the achievement gap for our students.
What advice would you give a teacher looking to get into CS?
My message to my fellow educators is that our role has less to do with teaching content, and more to do with facilitating opportunities for practicing adaptability and resilience. Computer science might sound like a complex and sometimes daunting subject, but now more than ever, it is our job to demystify misconceptions about the subject. It is imperative to introduce children of all ages to the basics of coding by integrating it across curricula.
To take a closer look at what access to CS education looks like in your district and across our state, check out our CS Equity Dashboard, which provides a searchable tool for you to discover intersectional 2018-19 data.